Any question? Make a call or send an e-mail to our recruiters:
Brno Business Park
Notino, s.r.o. - notino.cz,
Londýnské náměstí 881/6, 639 00 Brno
We are easily accessible from both the D1 motorway and the R52. It's only 10 minutes from the center of Brno. Use a parking P + R nearby, or a public parking behind the C building.
You can use tram number 5 or 2 direction Modřice or bus number 40 or 61. Get off at the station "Ústřední hřbitov". We are in the C building within the Brno Business Park office.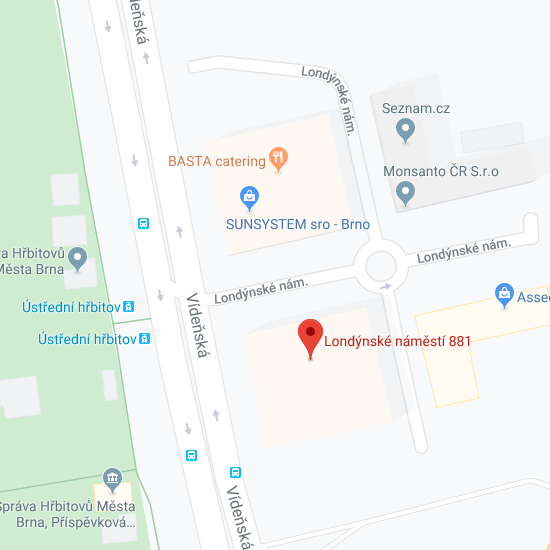 Warehouse Rajhrad
VGP Park, Hala II, Stará Pošta 1025, 664 61 Rajhrad
Great accessibility from the D1 motorway and the main road. There is parking lot for our employees by the hall.
The Notino hall is located just 5 minutes from the Rajhrad GEIS bus stop. After getting off the bus, continue about 100 metres on foot.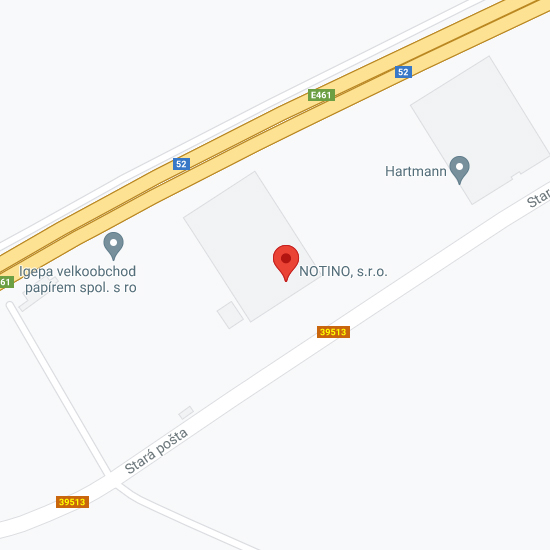 Warehouse Syrovice
Notino Ltd.
Prologis Park, Hala II, Syrovice 689, 664 67 Syrovice
The best way to get to the warehouse in Syrovice is from the D52 motorway (Pohořelice, Mikulov), exit Rajhrad. The warehouse is located a few km from Rajhrad. It lies behind Syrovice, in the direction of Židlochovice. There is also a parking lot next to the warehouse, where our employees and temporary workers can park.
You can get to the warehouse by public transport using line 504, which stops at the bus stop called "Syrovice, logistický areál" (Syrovice, logistics complex).